I break in today with something special that I think some of you might like. I needed a picture from the air of the ruins of Cardiff Castle, in June 1939 for my adventure Wicked Times – The Summer Of '39.
This is how I did it.
First, I used Google Maps to locate the castle. As I wanted the images as good as possible, and the castle is both large and not aligned to the straight world of maps, I took two screenshots from Google Maps.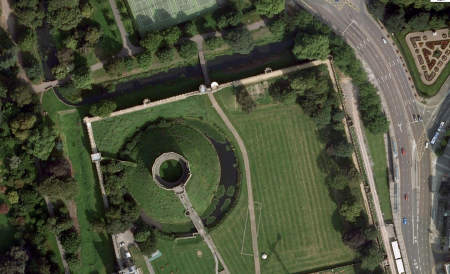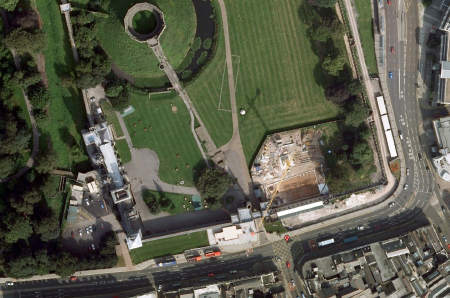 Now I merged these wo images using OmniGraffle, so I got one image.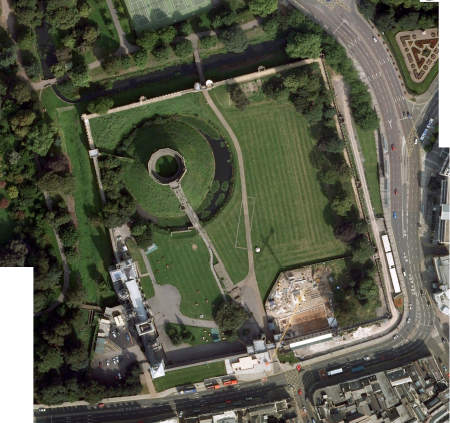 Now, I screenshot some trees from surrounding woods, just to get some trees, and I cut them roughly and made them transparent pngs using GraphicConverter.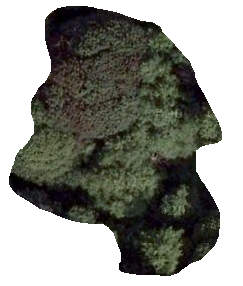 I now painted over the areas I wanted to hide with these trees in OmniGraffle, and exported a  new image.  I then opened the new image and rotated that image using OmniGraffle so it would align.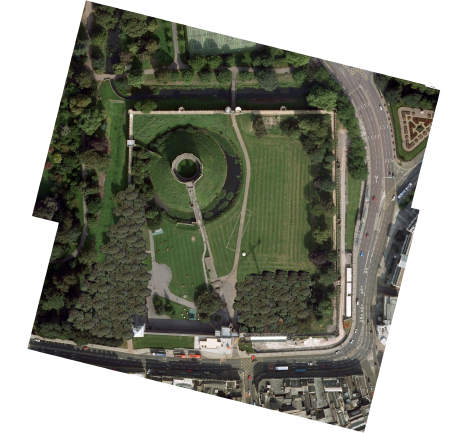 I cut away unneeded clutter from the image.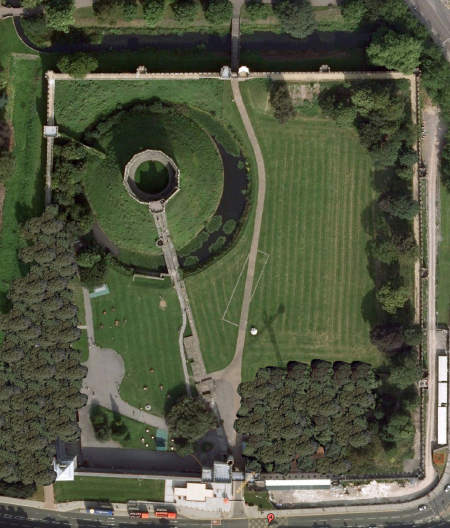 Then I ran the Old Photo Filter using FilterForge on the image.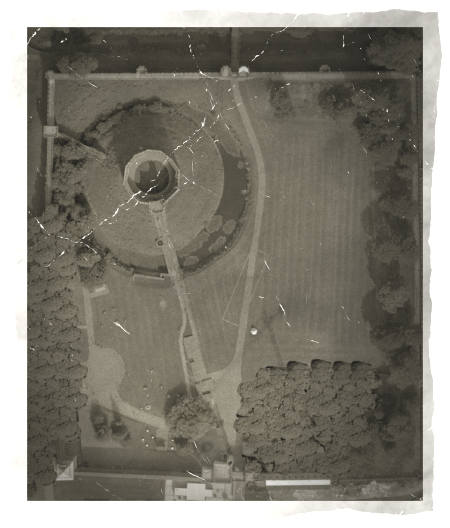 I think this is a good trick of the eye, and shows a nice castle park that could be from 1939.
Comments