So, it's done, grab it here
Go here: Sweet Deams
Working on a new, fun adventure for Operation:Fallen Reich. Stay tuned!
So, 4eyes has got a new faster, smaller and much less electricity hungry server and faster internet. I hope you can feel the difference.
We've been playing using Roll20, but for a new game of Call of Cthulhu 7th edition modern, GM bought a Foundry server and one of the players is hosting it.

As Foundry supports live animated actor tokens, I decided to see how to render those in DAZ Studio, and it was very easy. Just set up an animation using the timeline, and render to video. Then use a converter to convert the movie to a .webm file.


HI, I made a little quick drop application for macOS (universal x86-64 and M1) that turns .pngs to jpgs as many internet forums still refuses pngs due to size and bandwidth, and it's always cumbersome to turn your screenshots into jpgs. specially window shots with that nice shadow on it.

Download from here: Software
I needed this for the adventure log of Damon Finn, and I could not find any so I made my own, for DAZ Studio with Iray materials.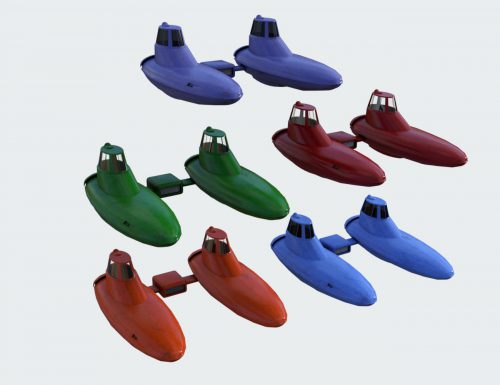 Download: http://4eyes.code66.se/stuff/BespinCloudcar.zip
Here comes another adventure for Operation:Fallen Reich. This has taken too long to edit and finalise, but it was well worth the time.
Finally, after a very long time, Corona is somewhat guilty for this too, I've finished, play tested Futurum, and here it is!

This is a massive 00-level adventure for the James Bond 007 RPG by Victory Games.
Go to Futurum
We had so much fun, thanks to those who made characters and played O:FR at DragonDaze with us. I really saw how much interest there is in Lifeboard, so next step is to persuade Fallen Publishing to do a Print on Demand of it, and the rest of the stuff.

We also visited the Bovington Tank Museum on Friday.

We had the pleasure to play with several people, but this particular combination was a mind boggling.

Brits dressed up as Germans, playing Brits hunting Germans. A big cheer to members of the 304th Panzergrenadier Living History Group who seems tp really like O:FR.