I needed  a photo of an old man in a wheelchair for the upcoming adventure for Operation:Fallen Reich. So, I decided to try to find a model of a vintage wheelchair, and I found one at sharecg.com, a very good site with 3d models, both free and reasonable priced, mostly for 3DStudioMax though.  The wheelchair was created by Kari Kosonen and can be found here.
The wheelchair I found was in lightwave format, but Poser reads that so I could use it. So, here it is in Poser. I had to take that is a low poly object (wheels are not smooth for example, but it wont matter once I'm done with the picture.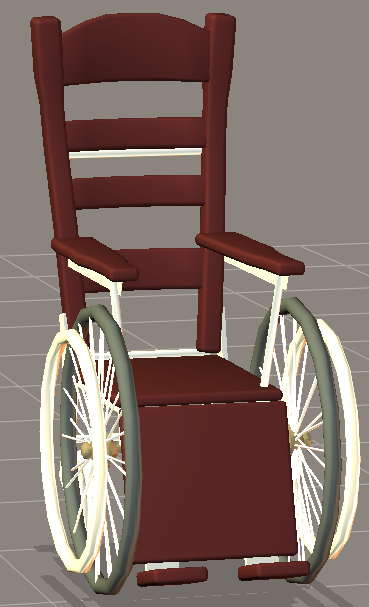 Now, I export it from Poser as .pp2, Prop file into the Runtime directory structure of DAZ Studio 3.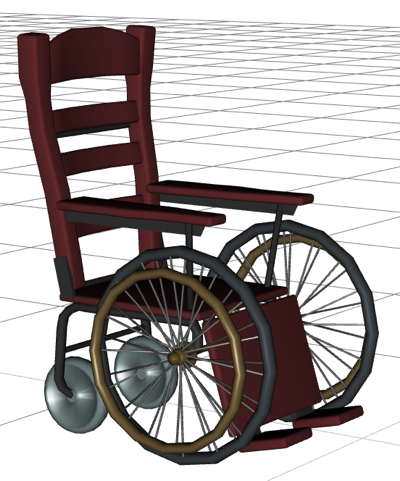 Now, lets add a Michael 4 for the wheelchair.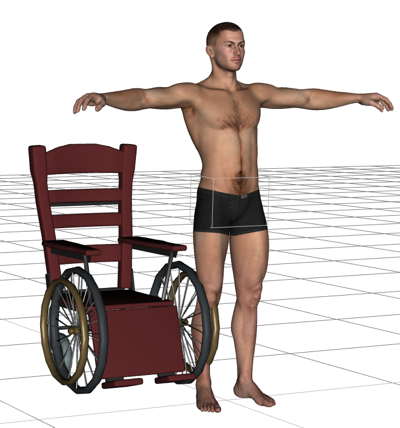 Trying a seated pose that didn't work so well…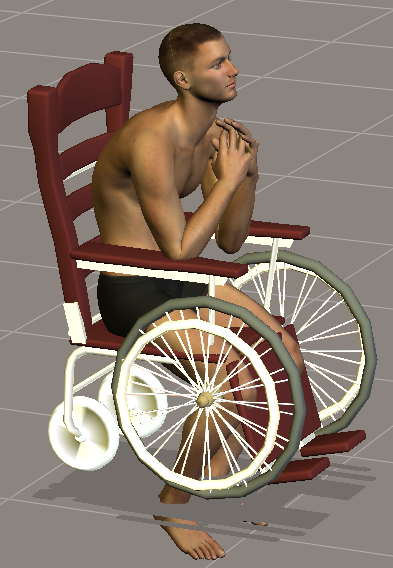 So we put on a suit, called Mafioso, before we attempt another seating, this seating pose might work. Using the Wolfgang skin too btw.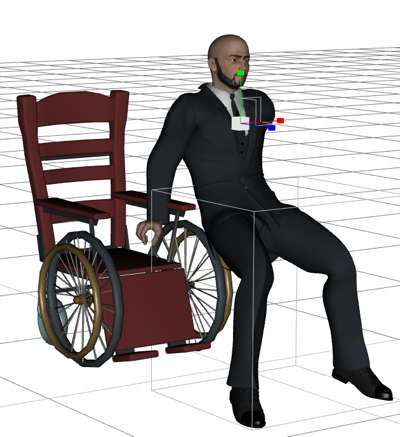 We got him into the chair at last. Was tricky to pose the arms and legs.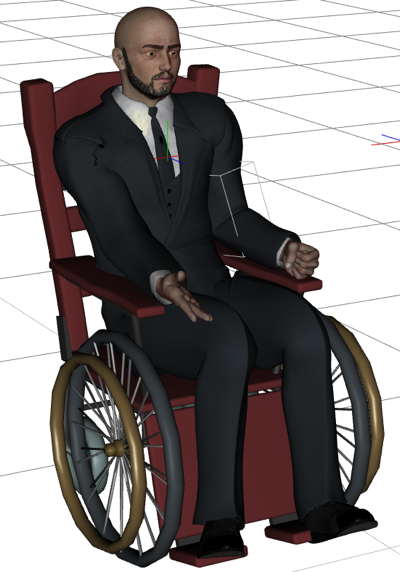 Now we add some age to the man, he should be around 55, but sick.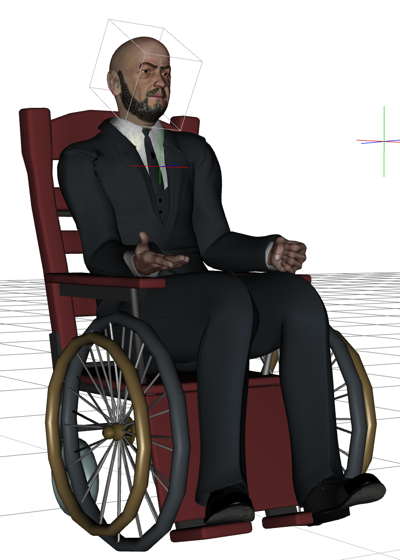 Here we got some adjusted posing, and even better age on hands and head. Also, he is holding something in his hand….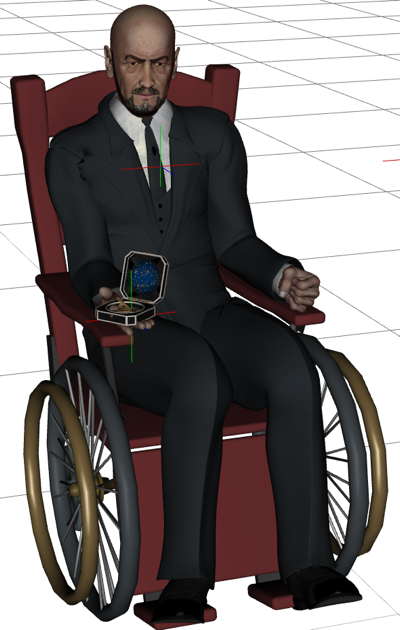 We now add a building and some furniture around him, and render the scene. Then use FilterForge and the old photo filter to make this an old photo. This time is is correct with some damage to it.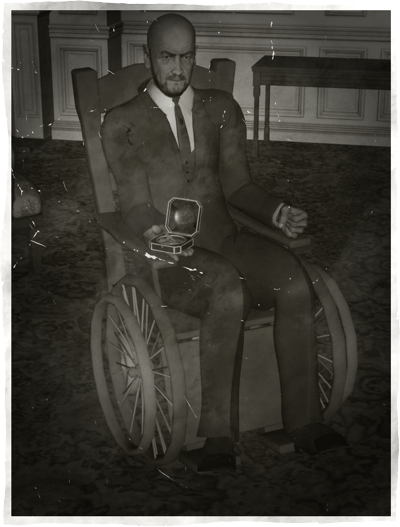 So, this looks like an old photo, mission completed.
Comments