After I sent my Baron Hirnen, I got some feedback, which I had to fix, so today we will fix those things. The insignia should only be the shield, and the shield should have a yellow lion on a red-white striped background.
So, first I cut the insignia clean and the result looks like this. The image is very small and low res, which makes it difficult to place it on a texture.

Now I use LIE (Layered Image Editor) to fix the shield. This is a part of the texture file opened in LIE, the part where the shield texture is picked.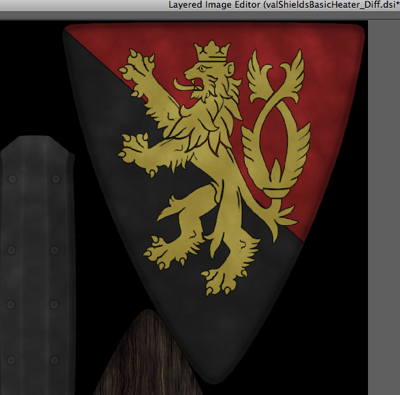 I start FilterForge and create a red white striped texture real quick.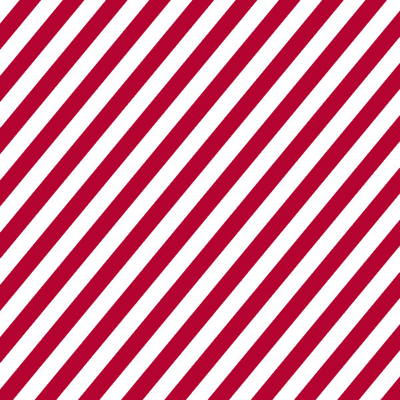 Then I google for a lion and found gazillions, but picked this one.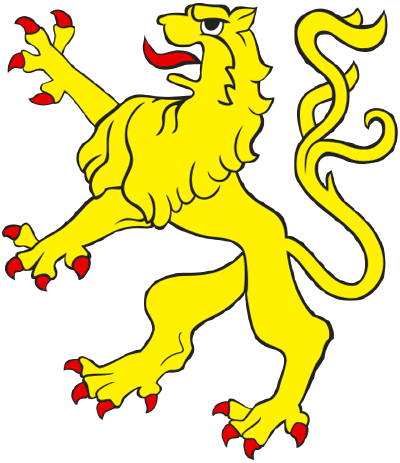 Now; I first added the Lion to the image in LIE.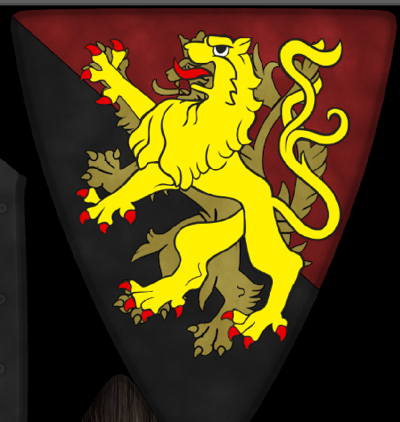 Then I added the striped texture below the lion.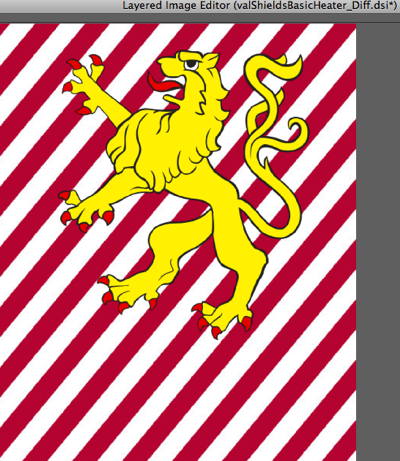 And voila, LIE is one of the best plugins available for DAZ Studio 3, it makes item patching and texture fixing really simple. Here is the final version.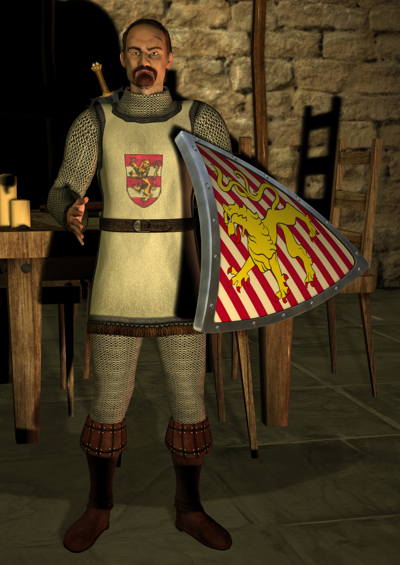 Now, I just had to play with the Grimerator, a plugin that adds different texture effects like blood, wear and tear, dirt and many other effects to existing textures on objects.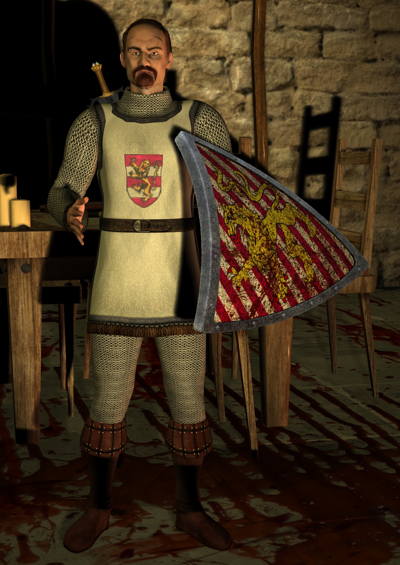 The blood on the floor and the damage on the shield is pretty convincing.
I hope you like it.
Comments