hello,
I've been so busy playing with the world of fun toys, writing adventures and occasionally enjoying the good weather we had, so I've missed to post and prepare posts.
So, I though I juts give you a couple of sneak peaks on what I've been up to.
First, I've prepared my gärdsgård Swedish fence to be sold as a model kit for Vue on Renderosity, which is a rather large task.
I've got my store there now, hopefully gonna add more items there too.
Here are the small promo images for the product: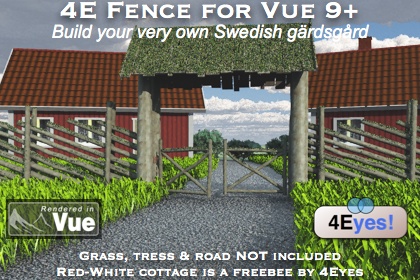 Then I've been busy playing with CityEngine to build cities, virtual cities that can be exported to Vue.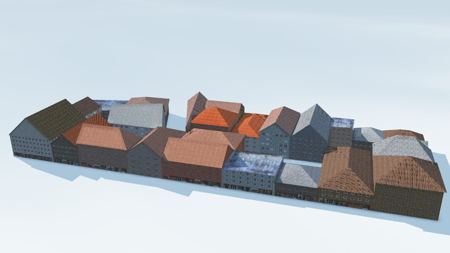 And a closeup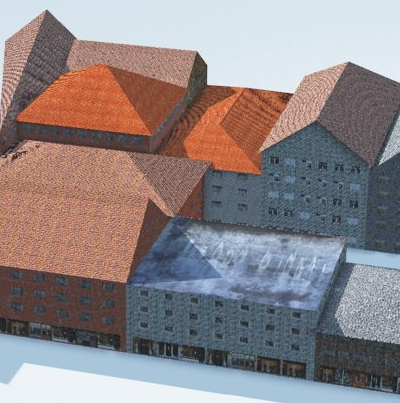 I've also been following some of the tutorials that comes with the program to really take advantage of its capabilities.
Here is a render of just a facade that I've described in the scripting language and also decorated using the same script with some 3D objects I've created for this.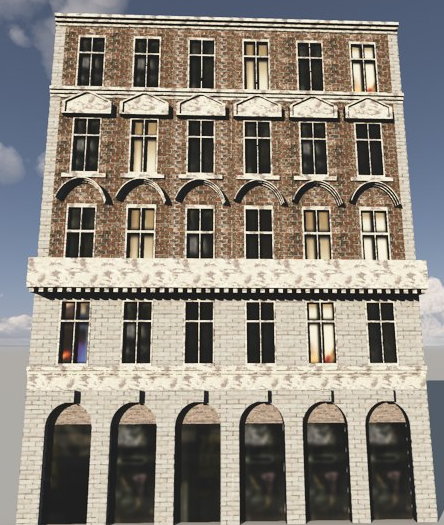 I hope I cured your thirst for news now.
Comments