We had so much fun, thanks to those who made characters and played O:FR at DragonDaze with us. I really saw how much interest there is in Lifeboard, so next step is to persuade Fallen Publishing to do a Print on Demand of it, and the rest of the stuff.

We also visited the Bovington Tank Museum on Friday.

We had the pleasure to play with several people, but this particular combination was a mind boggling.

Brits dressed up as Germans, playing Brits hunting Germans. A big cheer to members of the 304th Panzergrenadier Living History Group who seems tp really like O:FR.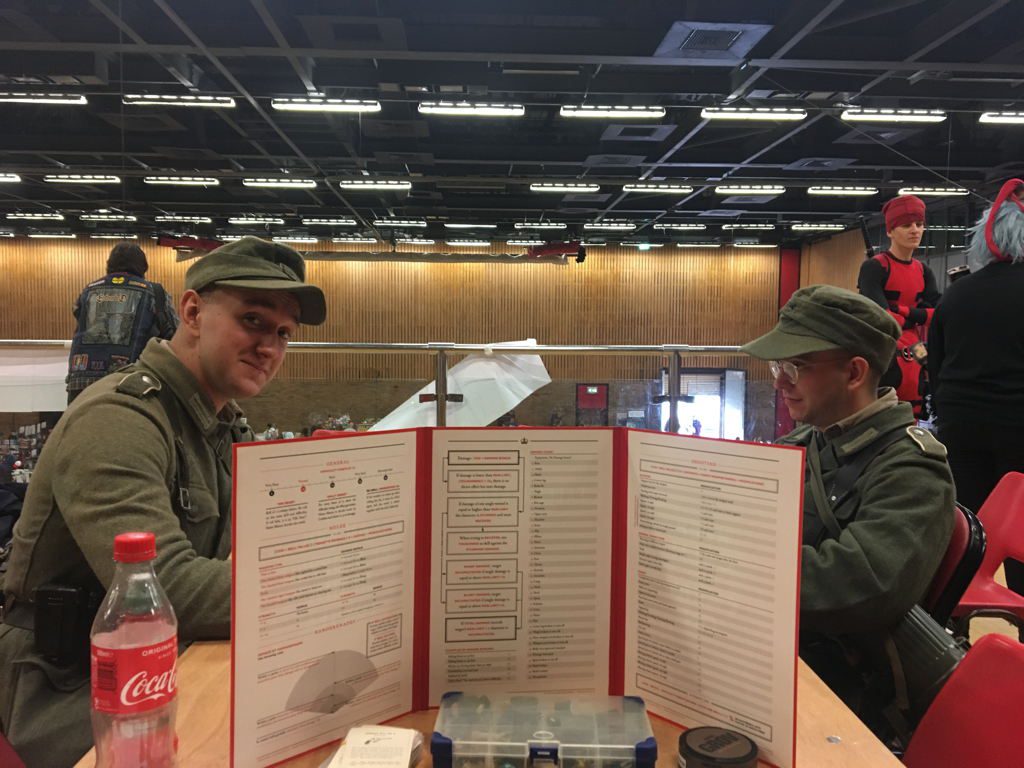 Comments